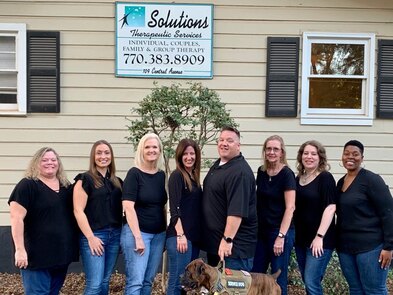 Meet our therapists
​Solutions Therapeutic Services
109 Central Avenue
Cartersville, GA 30120

770-383-8909- phone
770-383-8930-fax
---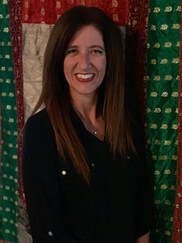 Beth McArdle LCSW"Take care of you"

Beth McArdle, LCSW has been providing therapeutic services to individuals, families, and couples since 2001.
Beth strives to create a positive atmosphere to assist clients in focusing on their strengths and ways to create self empowerment to lead to a more satisfying life. She sees clients for a variety of reasons including relationship issues, life transitions, divorce and resolution, spirituality, mood disorders, anxiety, grief, depression, work stress, parenting growth, post partum depression, life management issues, emotional growth and development, and Co-dependency .

Beth graduated from the University of Georgia with her Bachelor's degree in Psychology and her Masters in Social Work. She utilizes solution focused therapy approaches, along with cognitive behavioral therapy, Christian counseling, and relational therapy techniques. Beth prides herself in working towards an atmosphere of respect and compassion with her clients in order to assist them in bettering their lives.

In addition, Beth provides supervision to individuals that are striving to achieve their LCSW licensure. She is an approved supervisor through the state of Georgia. She is also a long time member of the National Association of Social Workers. Beth also writes a weekly column for the Bartow Trader, local paper, titled "Social Solutions".

To contact Beth call 770-383-8909 or email elizabethstewart4@hotmail.com
Back to top
---
---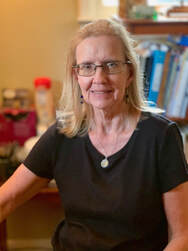 Susan Geddes
M.Ed, NCC, LPCSusan J. Geddes, M.Ed.,NCC, LPC is a Licensed Professional Counselor who has been providing individual, family, and couples counseling to adults, children, and adolescents since 1992. Susan's goal as a therapist is to provide a comfortable, supportive, and growth oriented environment in which clients can find ways to experience their lives in a more positive way. Susan has extensive training and experience in the areas of anxiety, depression, and trauma, as well as life management issues such as grief, relationship issues, life transitions, etc. Susan utilizes a variety of therapeutic techniques, tailored to best fit her client's individual needs. Her counseling style is interactional, meaning she will provide clients with feedback and often give things to work on between sessions so that clients are an active part of the process. Susan has a B.A. Degree in Psychology from Kennesaw State University, and a M.Ed. in Counseling from West Georgia University. In addition, Susan is trained in Clinical Hypnotherapy, which is often a very helpful tool for clients dealing with trauma, anxiety, food, or other issues. She is working toward being fully certified by the National Board for Certified Clinical Hypnotherapists by May of 2013. Susan is an in-network provider with all major insurance companies and EAP plans.



To contact Susan call 770-383-8909
Back to top
---
---
Claudia Adams LPCClaudia Adams is an LPC and a school counselor with 19 years experience in the elementary school setting. She graduated from the University of Tennessee with a Bachelors in Psychology. She also earned a Masters and a Specialists in School Counseling from Georgia State University.

Claudia's focus is children but she also works with adolescents and adults. She utilizes play therapy and client centered therapy in her work. She believes in creating a supportive and caring environment in which clients can discover and utilize their strengths for growth and healing.






To contact Claudia call 770-383-8909
Back to top
---
---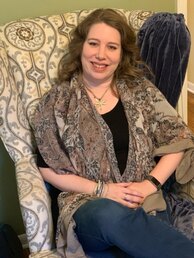 Kristina Payne LPCKristina Payne is a Licensed Professional Counselor with experience counseling adult and adolescent populations, substance abuse, foster care and adoption issues and children & adolescents with special needs. Kristina also works with issues of anxiety, depression, anger management, young adult life transitions and relationship concerns.

Kristina holds a Master of Arts in Community Counseling from Argosy University and a Bachelor of Science in Psychology from Berry College. As part of her graduate training, Kristina worked at The Nelson Price Treatment Center. She has been married for 3 years and has one rescue dog. Kristina has worked and volunteered in various positions to help and give back to her community such as group homes, community service boards, churches, the Department of Family and Children's Services, private foster care agencies, and her local humane society. As a Christian, Kristina integrates the spiritual life of a person into the counseling relationship and offers practical solutions to individuals, couples, adolescents, and families struggling with major hurts and life transitions.



To contact Kristina call 770-383-8909
Back to top
---
---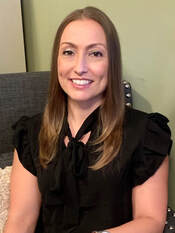 Renee Willis NCC, LPC, CAMS, RPTRenée Willis is a Holy Spirit led psychotherapist. She specializes in the impossible through the power and gifts of the Holy Spirit. If one does not believe in God, there is no judgment. Renée embraces ALL people and her interventions can be helpful to all who implement them.

Renée has been providing therapeutic services to children, teens, adults, couples, and families since she graduated from Argosy University with her counseling degree in 2010. She has experience working with several community-based mental health agencies and Intensive Outpatient Treatment facilities. As a Certified Anger Management Specialist (CAMS), Renée has individual/group work experience with teens and adults who struggle with anger control. She has received extensive training and supervision in addiction, and is currently a part of a leadership team within Celebrate Recovery © (Christ-Centered support group). She is trained in Trauma-Focused CBT, parenting skills (Positive Parenting with a Plan), and relationship and marriage education. Renée sees individuals of all ages for a variety of reasons including trauma, abuse, anger control, anxiety, grief, depression, self-esteem, etc. Her passion is working with children who struggle with emotional/behavioral issues. She is a Registered Play Therapist (RPT) and specializes in working with children as young as 4 years old through trauma, divorce, behavioral or emotional struggles. She is also a National Certified Counselor (NCC) and Licensed Professional Counselor (LPC).

Renée's approach to therapy is to create an environment that an individual can come to feel safe and empowered, through Grace and Love. A place where there is no judgment, where the individual is free to" just be". As she provides this space of freedom, through the power of the Holy Spirit, transformation can begin to take place as the individual realizes strengths within self to help the process of change occur as well as growth. Renée walks alongside the individual during the struggles to provide support, and guidance. Allow her to be your flashlight in the darkness. She feels that the therapeutic relationship is one of the most important pieces for change in the therapy process. Renée's treatment orientation begins with Person-Centered Therapy. Other therapeutic modalities include Cognitive Behavioral Therapy, Behavioral Therapy, Trauma-Focused Cognitive Behavioral Therapy, and Play Therapy.

Renée's specialty areas include working with children, trauma, abuse, depression/mood disorders, anxiety/adjustment disorders, substance use, anger control, divorce, self-esteem/teen issues, parenting skills, and relationship/marital issues.
To contact Renee, call 770-383-8909
Back to top
---
---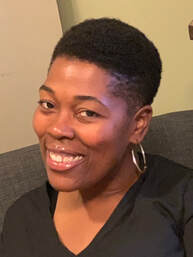 Margaret Conley LCSWI am a change agent through and through my birth month proves it...It's social work month! I am invested in assisting people live their best lives beyond anxiety, depression, trauma, substance abuse and anger. I have been in social work and ministry for over 10 years focusing on the church, the family and the stability of African American Mental Health i.e. facing past hearts, moving beyond family secrets and structure family in 21st century, which I believe affects all people. My educational endeavors include a BA in Anthropology and Sociology from Valdosta State University; Masters in Social Work from Clark Atlanta University and a Masters of Divinity from The Interdenominational Theological Center.
MLC Consulting is focused on "Mending Life Concepts" for all! I believe in meeting people where they are, seeking solutions and using problem-solving methods for daily life issues, thus showing others how to be successful in their personal lives and in their community.
I believe that everyone is recovering from something and seeking to recover something overall. At MLC Consulting, I want to help you mend your mind and recovery life so that walking in your truth can be done unapologetically!

To contact Margaret, call 770-383-8909
Back to top
---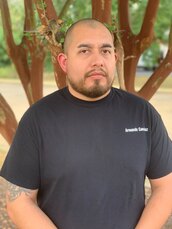 ARMANDO SANCHEZ MA
​ Armando Sanchez is a graduate from Walden University with a Master's degree in Clinical Psychology with a concentration in counseling. He also holds a Bachelor's degree in Psychology from Ashford University, and an Associate's degree from Georgia Highlands College. Armando served in the United States Army for over 4 years, deploying for two tours in Iraq as an Infantrymen with the 101st Screaming Eagles. He has also served as a police officer for over 10 years, serving in a variety of capacities in public safety and administration.
With a unique perspective on the human condition, Armando prides himself on focusing on understanding the trauma, life stressors, and daily mental illnesses his clients live with. By employing Cognitive Behavior Therapy, Play Therapy, and Dialectical Behavior Therapy approach, Armando is able to better help clients heal and continue living fulfilled and happy lives. He is bi-lingual in English and Spanish. He is able to provide sliding scale fee to assist clients with accessing care. With a strong belief in a safe and nurturing therapy environment, Armando always has his client's best interests at heart.

To contact Armando, call (770)-383-8909
---
---


Suzette Lambert LMFT
​
Suzette Lambert, LMFT has been practicing counseling for 30 years. She is a licensed Marriage and family therapist in the state of Georgia. She began her counseling career in the state of Washington in 1990. She has worked in both the counseling and personal growth arena; helping people succeed in their goals and create the life they say they want to create.
Suzette's desire is for people to reach their greatest potential while attending therapy and beyond. She is not afraid of any problem or situation that is brought to her. Having worked for an accumulation of 10 years in the community mental health field as well as 5 years for a sexual assault center, she is willing to face the difficult moments with those who desire her help.
Suzette's undergraduate degree is from Northwest University in Kirkland Washington. She later received her graduate degree from Pacific Lutheran University where she studied Solution focused therapy, Strategic family as well as Structural family therapy which are still part of her foundational therapy ideology. She has completed level 3 training in Gottman Marriage therapy. This has allowed Suzette to work with many couples successfully in helping them solve what may appear as insurmountable issues that keep them from functioning on the same team. She has also trained in Rapid resolution therapy and integrates this type of therapy in working with those who are in need of trauma work as well as those who just need to find new ways of addressing life issues.
Suzette's years in the personal growth field has taught her to live life from a win –win perspective in all that she does. Her heart is to see people win in life without the need to control, but to address life from a perspective that doesn't demand dominance, but makes room for compassion and kindness.
Suzette is also the author of two books on Spirituality "Finding Father" and "Having Fun with God", both available on Amazon. She has a history of working in Community mental health, working in private practice, as well as, working for and in ministries. A new comer to Cartersville, she is a transplant from Statesboro, GA where she lived for 10 years.

To Contact Suzette, call (770)-383-8909
---
Tracy Fields
, Intern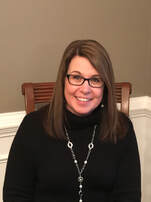 ​
Tracy Fields is an intern counseling graduate student at Liberty University, majoring in Clinical Mental Health Counseling. She obtained her bachelor's degree in Life Coaching from Liberty University and completed her practicum at Navicent Health Center in Macon, Georgia. Tracy primarily uses Solution Focused Therapy, Cognitive Behavioral Therapy, and Christian counseling. Tracy enjoys working with individuals who want to overcome anxiety, depression, loss, grief, medical diagnoses, codependency, and emotional abuse. In addition, she works with couples who want to overcome marital discord and affair recovery.
After staying at home to raise children, Tracy felt called into counseling to help others work through the challenges that life can bring. She is married and has two children. She is a military spouse and understands the challenges related to military life. Tracy desires to meet the client where they are by creating a safe environment where client can experience a therapeutic relationship that allows them to explore the different areas of life that lead to solutions, growth, and healing. Tracy holds memberships with the American Association of Christian Counselors and the Licensed Professional Counselors Association of Georgia. She can provide a sliding scale fee to assist clients if needed.

To contact Tracy, Call (770) 383-8909
---
Solutions Therapeutic Services
109 Central Avenue
Cartersville, GA 30120

770-383-8909- phone
770-383-8930-fax